Fountain
Information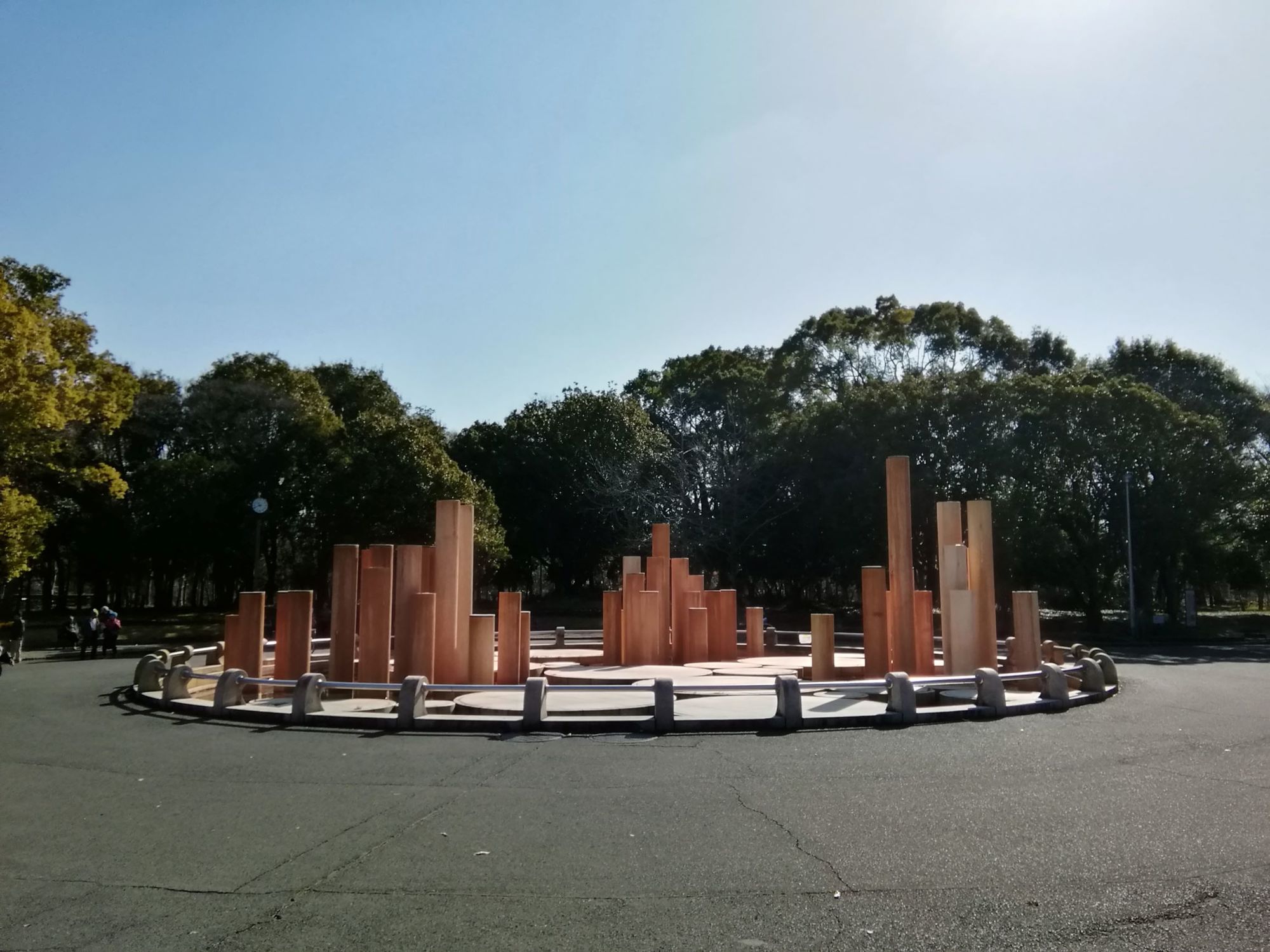 Oizumi Ryokuchi Park was used as fields to produce crops because of the lack of food during and after the war when it was built in 1941. The basic plan was decided by the public application in 1968, and the framework for creating a park began.
Surrounding area of Kanaokaguchi was built around in 1972, and this fountain was also produced around this time. It is refreshing to look at water splashing out of the top of the cylinder in summer.
The area where water piles up is deep and dangerous. Please do not go inside the fence.