Kaori no Niwa
Introduction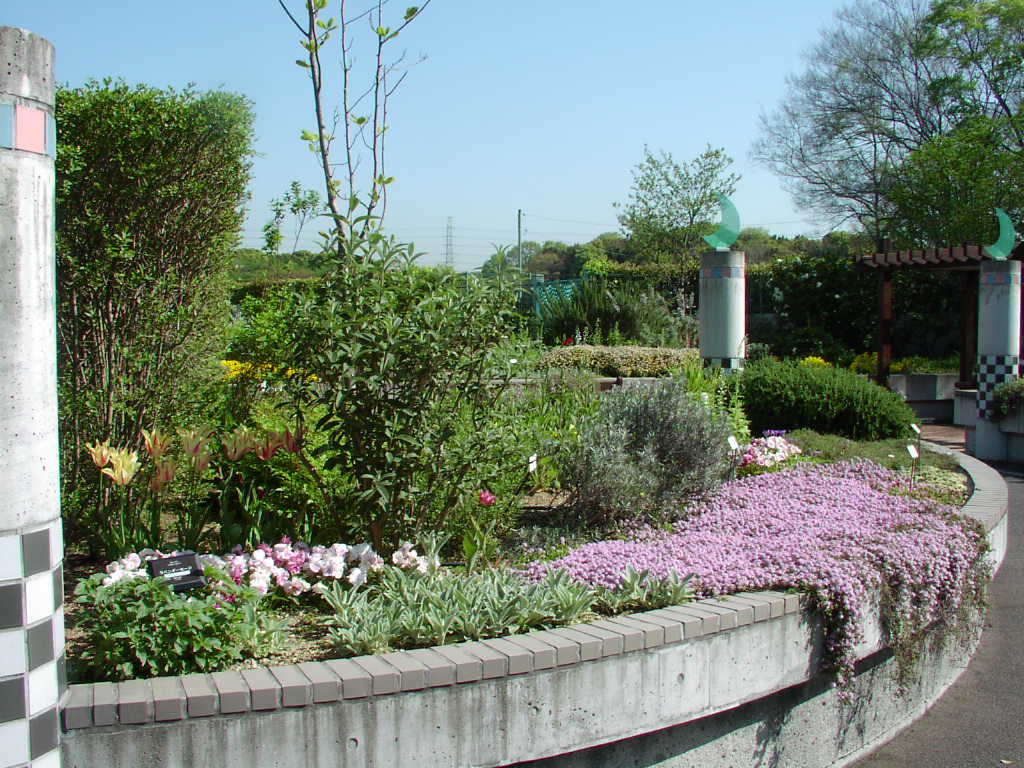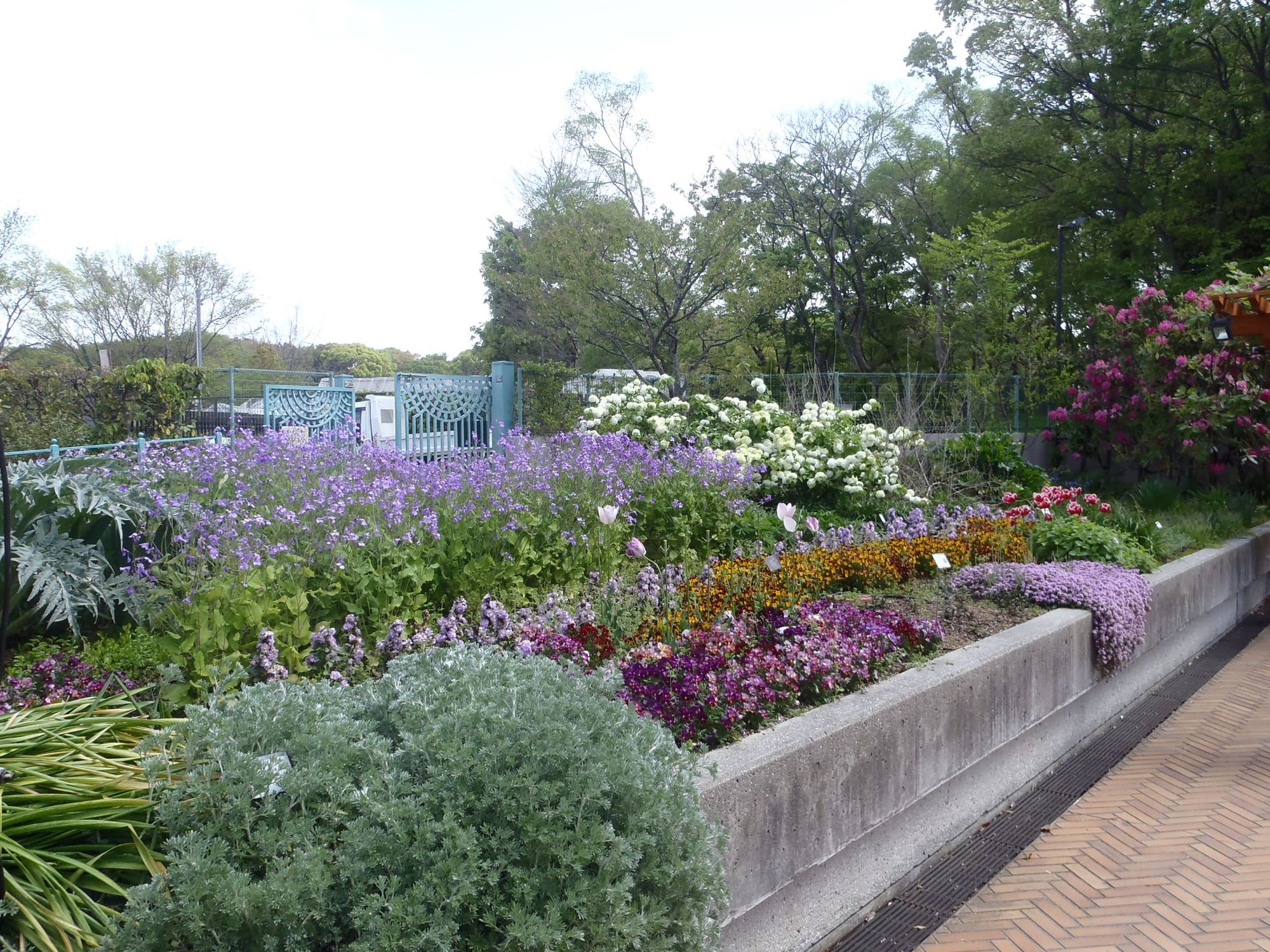 There are aromatic herbs such as rosemary and thyme here.
There are different touching feel of plants, fluffy or stinging plants grown at the opposite side of flowerbeds across the garden path.
Flowerbeds named raised beds are created to grow plants at Fureai no Niwa because it is easier for everybody to touch and feel the plants. The higher floor makes it easier for visitors to touch the plants without bending the lower body. It is also possible to cut the leaves slightly in order to enjoy the aroma.